Emergency aid for children and families in need
Images of Russian bombing of Ukrainian cities, villages and vital infrastructure are going around the world. Millions of people are on the run. They have only the bare necessities with them. Not only do they lack food, water, medicine and money – they also have to leave their homes behind. What can we do to help them?
At the beginning of the war, our partner, ChildFund Germany, established a working group that is in close and regular contact with local partner organizations. Through this established network, even in the current dangerous situation, people in Ukraine are helped directly and unbureaucratically. With your donation you enable further concrete emergency aid.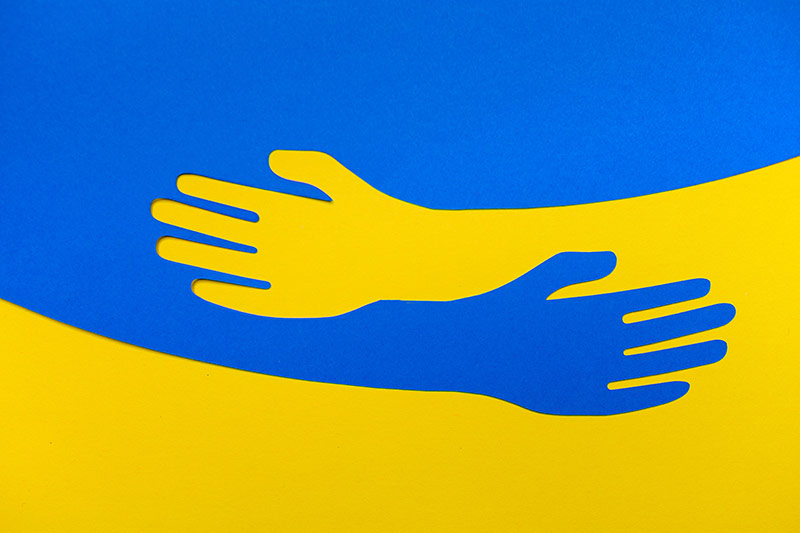 We will be happy to answer all your questions about our previous and current projects and look forward to talking to you personally or contacting you by e-mail.
Information on non-profit status
The foundation is recognized as non-profit by the Nürtingen tax office: No. 74091/04037 with date: 09/01/2021.
Notice:
With your donation you support the work of ChildFund and its Ukrainian NGO partners in the war zone and show your solidarity for the children and their families from Ukraine. ChildFund Germany bears the donation seal of the German Central Institute for Social Issues (DZI) for responsible handling of donations and eligibility.
DONATION ACCOUNT
Bank für Sozialwirtschaft
IBAN: DE 5660 1205 0000 0778 1806
BIC: BFSWDE33STG
Quick Donation
The following QR code can be conveniently scanned via your online banking account, please enter your desired donation amount, followed by your address (this is important).
Thank you very much for your support!