Bake sale for the benefit of Ukrainian children & their mothers
Since the beginning of the war in Ukraine, we and our partner ChildFund Germany have implemented and moved a lot of things through fundraising campaigns and projects directly on site in order to be able to provide concrete help to the affected families.
Our colleagues from TRANSEARCH Germany also wanted to make their contribution and organised a cake sale at the Stuttgart site on 9 May 2022. The sale of homemade delicacies and cake donations from the bakery "Hans liebt Kuchen" (Hans Loves Cake) was a complete success at noon and the proceeds will be used to support children and their mothers in Ukraine who are in great need.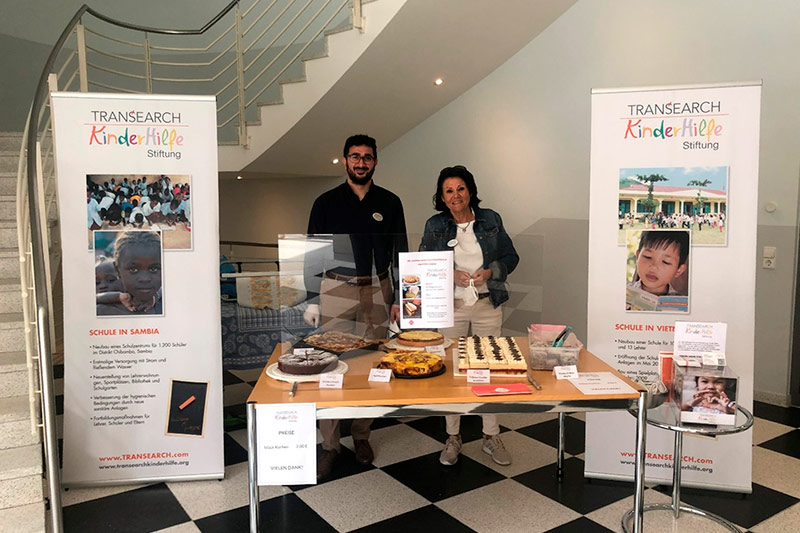 "Do good and talk about it" – this is the motto of the TRANSEARCH KinderHilfe Foundation. Everyone can support with a good deed and thus give the innocent victims of this terrible war a chance.